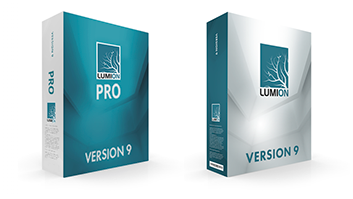 1. When does Lumion release the License Key?
Lumion will release the License Key when you click on the Quit button - provided that it is allowed to access the internet on the computer.
2. How can you release a License Key that is 'stuck' on a computer?
You should normally be able to release the License Key yourself:
2.1: Simply start Lumion on the PC that it is 'stuck' on, and then close Lumion.
2.2: Restart Lumion again to see if the License Key is released.
2.3: If not, please follow the instructions in section 3 below.
3. What do you do if you can't release the License Key yourself? 
We can release your

License Key

at the Lumion Support Center between Monday and Friday.
Please do not provide your License Key number in Lumion Support Center topics.
Do not send a private message or email as the member of staff may not be available.
3.1: Please click on the link below to make sure your License Key is registered. If you have not registered your License Key we are unable to reset it:
Knowledge Base: How do you get technical support?
3.2: Post a new topic at the Lumion Support Center with the name of the computer and a description of what happened before the License Key got stuck (see the examples below) and ask for the License Key to be reset. 
Examples:
a. I forgot to shut down Lumion on a PC I have no access to at the moment.
b. My internet connection stopped working, so I couldn't shut down Lumion.
c. I accidentally turned off my PC without quitting Lumion first.
d. Lumion crashed whilst in use or I had to do a forced shutdown of Lumion.
e. The computer froze/restarted before I could shut down Lumion.
f. Windows restarted after installing updates - or I upgraded Windows, the graphics card driver or some other hardware component.
h. We have more users wanting to run Lumion than Seats available.
g. I tried to start Lumion on a PC that doesn't meet the minimum requirements.

Please provide any other information/description you feel is relevant.
3.3: If for some reason you are unable to post to a topic at the Lumion Support Center, please send the requested information in 3.2 in an email to: