1. Here's why
1.1: An external USB or Bluetooth input device such as a joystick, tablet pen or a game controller (e.g. Xbox) is interfering with the navigation controls in Lumion.
Please disconnect those input devices and check if the problem has been resolved.
If you're using a Leap Motion device, you must unplug it and restart Windows.
1.2: If the Enable Tablet Input toggle button on the Settings screen is turned on, please turn it off if you are not using a tablet pen.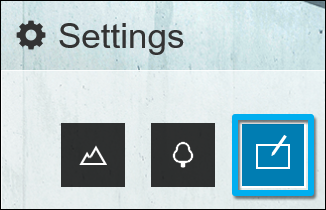 2. What do you do if the problem persists?
If the problem persists and it started occurring after the 24th of October 2019, it might be due to a rare error which is caused by a recent update in Microsoft Office.
Symptom: You are unable to move the camera and/or can't click on buttons/sliders in Lumion 6 or newer after a file dialog window has been displayed in Lumion. For example after importing a model or project or after picking a texture for your materials.
Who is affected: It only affects a small number of Lumion users who have installed the following software:
Microsoft Office (assuming a version with OneDrive for Business has been installed in the past).
Windows update KB4522355 (this is an optional update from Oct 24 2019).

Lumion 6 or newer.
Solution: Install the Windows Registry fix below.
Please note that the synchronisation state icon for files that are backed up by OneDrive will be hidden after applying this fix but it should not affect the normal operation of OneDrive.

2.1: Please quit Lumion and click on the download link below to download this .REG file:
Download Link: Download OneDriveFix.reg
Double-click on the OneDriveFix.reg file and click on 'Run'.
Restart Windows, start Lumion and check if the problem is resolved.
This should fix the problem in 99% of cases.
2.2: If the problem persists, please contact us at the Lumion Support Center: